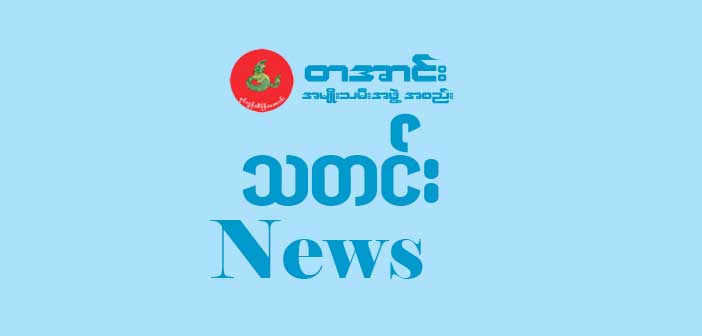 RCSS/SSA arrests four villagers
On July 31 2018, the Restoration Council of Shan State/Shan State Army (RCSS/SSA) arbitrarily arrested four villagers at the crossroads between Man San and Pan Kut village.
"When we were going to Man San market we didn't see any soldiers but on the way back home I looked back and saw two RCSS/SSA soldiers arresting my friends. I rode home quickly and told our village head what had happened", a witness said.
The whereabouts of the four villagers is still unknown.
This morning the local village administrator was phoned and threatened by a member of the RCSS/SSA, who said they would burn down the village if they talked publicly about the missing villagers.
Villagers in the Man San area are regularly targeted by RCSS/SSA soldiers.
Three days ago, RCSS/SSA arrested and questioned two villagers about the TNLA.
On March 15 this year, another five villagers were arrested at the same place by RCSS/SSA soldiers. The five villagers have not been seen since.
A villager from Pan Kut said "we appeal to RCSS/SSA to release all our villagers and not to arrest any more villagers. Our villagers are not involved in the conflict and should not be used as hostages by armed groups".
Information Documentation and Research department
Ta'ang Women's Organization
https://taangwomen.org/wp-content/uploads/2018/08/news-img.jpg
336
702
palaungw
https://taangwomen.org/wp-content/uploads/2018/05/logo-eng-2-1.png
palaungw
2018-08-01 10:32:26
2018-09-16 06:33:55
RCSS/SSA arrests four villagers