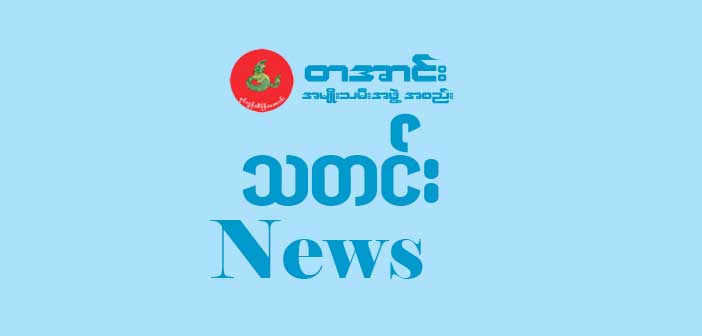 Body of a local villager found being shot and buried in a hillside cultivation farm
On August 30, Burmese Army shot and killed 33-year-old Ah Tun and buried his body in a farm in Phalai village, Panthapyay village tract, Mong Yaw Division, Lashio District in northern Shan State.
When Ah Tun was sleeping in the farm and Burmese army troops coming from Nong Khio village shot and killed him and buried in the farm. His body was exhumed on September 7.
"Ah Tun used to sleep in the farm. He didn't stay at the village most of the time. Sometimes, he slept at a village near his farm. So, we didn't know he was killed. He didn't come back to village for about a week. We checked another village and they said he didn't come. So, we searched him and got the foul smell near his farm. Then, we thoroughly searched and found his body," said a member of village administration from Panthapyay village tract.
When they found the foul-smelly body of Ah Tun, there was also a gunshot wound on the front part of his body, he said.
Similarly, on August 30, a 20 years-old villager Mai Panhsar was killed by regiment (361) on the road at Mankan village in Panthapyay village tract. His body was burnt by the army.
The village headman on the two villagers shot dead demanded that the perpetrators of the shootings be brought to justice and the rest of their families be provided with food and shelter.
https://taangwomen.org/wp-content/uploads/2018/08/news-img.jpg
336
702
palaungw
https://taangwomen.org/wp-content/uploads/2018/05/logo-eng-2-1.png
palaungw
2020-09-10 07:08:00
2020-10-20 07:13:46
Body of a local villager found being shot and buried in a hillside cultivation farm