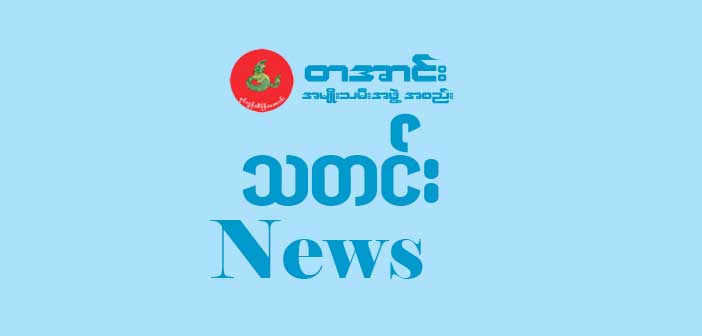 RCSS/SSA abducts local medic from Kyaukme accused of informing TNLA
Troops from the Restoration Council of Shan State (RCSS / SSA) arrested U Kawli, a resident of Taungpalo village in Totsan village tract, Kyaukme Township, northern Shan State, and took with them on January 20, a local said.
A local villager who doesn't want to be named said he thought that U Kawli was arrested for being accused of giving information to Ta'ang National Liberation Army (TNLA) on fighting between RCSS and TNLA started on January 4, the Independence Day.
"What I know is U Kawli is a medic. And, he also does tealeaf business. In Totsan village tract he is treating the patients. What we thought is someone from the village tract, who doesn't like him might have report him or he might have wrongly spoke to others."
Though villagers haven't got any contact with U Kawli since he was blind folded and taken by RCSS troops for two days, some believe that he was taken to RCSS post near Nyaung Maung village on Loi Ying hill.
On contacting Totsan village tract administrator, he said he hadn't heard any thing about U Kawli as well as nobody had reported about the case.
He said he doesn't want any armed group frequently arrested civilian for suspect of informing opponents. Even they have takem, people should be released after finding them innocent.
U Kawli is a member of Ta'ang (Palaung) Tealeaf Plantation Association that is lead by U Tun Myaing.
In addition, on January 21, Mother and daughter from Saport village in Totsan village tract was abducted on January 21. But, details are not yet known.
https://taangwomen.org/wp-content/uploads/2018/08/news-img.jpg
336
702
taangwomenorg
https://taangwomen.org/wp-content/uploads/2018/05/logo-eng-2-1.png
taangwomenorg
2021-01-23 21:30:00
2021-01-28 21:32:17
RCSS/SSA abducts local medic from Kyaukme accused of informing TNLA