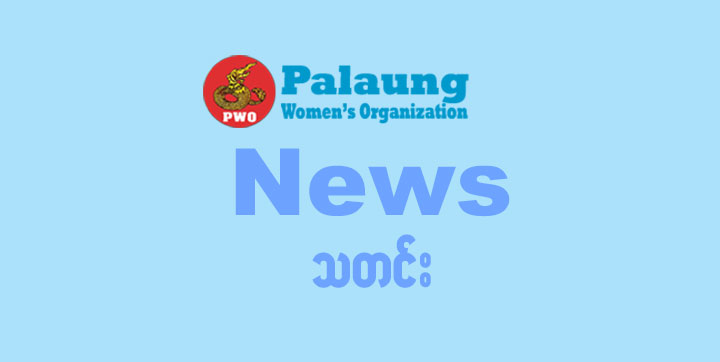 Ta'ang National Party's Headquarter Office Manager brutally Tortured
August 8, 2017
On Ausust 4, 2017, at 7 pm, Ta'ang National Party headquarter office manager, Mai Kyaw Soe, 30 was brutally tortured by Myanmar Tatmadaw. He is under medication in Namhsan Hospital due to severe injuries.
Mai Kyaw Soe, was carrying green tea leaves from his home village, Man Pan to Man Kheik quarter with his motorbike. On the way back home, he was stopped nearby Phayagyi and 3 people beat him.
A relative said, "Kyaw Soe went to sell green tea in Man Kheik. 2 people stopped him where the journalist was arrested. But he didn't stop cuz he thought it might be robber. As he continued driving 3 people came through the bush and stopped him. Then he knows it's Burmese soldiers."
The soldiers in ordinary clothing questioned Mai Kyaw Soe and beat him with their torches. He was injured on his above ear, broke his 1 upper tooth, left cheek swollen, broken lip, left should wounded.
Although the family report to the police station, polices just came to get information and didn't give any explanation until now.
A Myanmar Tatmadaw officer and his fellow soldier who is on duty of military compound came to explain that during the incident, their soldiers didn't go outside the camp because they are on duties. He apologized on behalf of LID Commander because there could be soldiers in ordinary clothing during military transition.
"The officer and his soldier said it is not soldiers from their compound and that there could be solider in normal cloth in the period of military transition. He apologized on behalf of LID commander. The commander himself didn't came. And he didn't say anything for the medical fee", the relative said.
Ta'ang National Party is now planning to file a complaint.
Information Documentation and Research Department
Ta'ang Women Organization
https://taangwomen.org/wp-content/uploads/2017/08/news.jpg
362
720
palaungw
https://taangwomen.org/wp-content/uploads/2018/05/logo-eng-2-1.png
palaungw
2017-08-08 10:29:46
2018-05-19 10:33:13
Ta'ang National Party's Headquarter Office Manager brutally Tortured