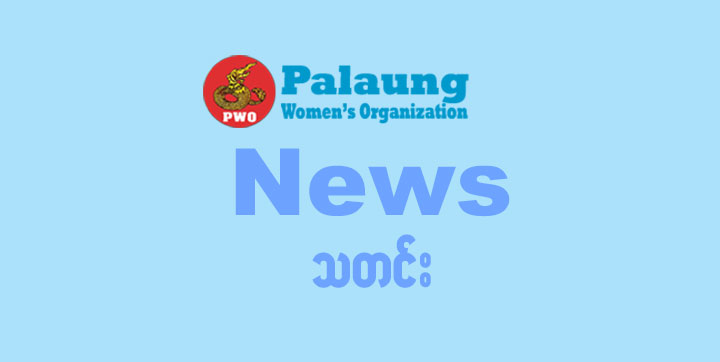 Myanmar Tatmadaw detain, torture 17 Pan Young villagers
On 22 December 2016, Myanmar Tatmadaw ID 33 detained and tortured 17 villagers from Paung Young, Nar Or, Manton Township, Kyautme district.
On the same day, village chief call a meeting to inform villagers to seek safety at nearby villages due to the instable local and political situation. As armed clash between Tatmadaw and TNLA occurred in the afternoon, the villagers fled elsewhere. Those villagers encountered Tatmadaw while fleeing and were arrested.
The village chief said, "I call a meeting in the morning. I am worried fighting might happen so I inform villagers to go to somewhere safe temporarily. In the afternoon, fighting actually occurred. So villagers send elders and came back. 3 villagers were first arrested."
Following the fighting, the Tatmadaw enter Pan Young village and arrest another 3 villagers. Then they arrest other villagers in the middle of the village, they took 17 villagers to the wood and interrogated them.
The village chief continued, "The troops entered the villager right after the fighting and arrest villagers. They took the villagers to the wood and tied them. They firstly ask me where the people in the village have gone. Then I said they have gone to other villages because of fighting. Then they asked why we didn't flee. They accused as to be Ta'ang rebels. They accused that we set landmine. They said, 3 villagers among the 17 are Ta'ang soldiers. They asked us to name the three soldiers. They said they would kill us if we cannot tell who they are. They beat and punch us while asking questions. They tie back our hands in groups, a group of 2-3 people."
The tatmadaw detained and interrogated the 17 victims for a day through the night. The 13 villagers among 17 had to carry Tatmadaw's supplies from the mountain to the village. The Tatmadaw also threatened that they will burn down the village if there is a TNLA soldier in the village. Infrastructure
A victim said, "They tied us the whole night. The punched with fists. They used guns and wooden sticks to hit us. In the next morning around 8 am, they untied us. They took 13 of us to carry their supplies. We had to walk in the middle of them to march from the forest to the village. Each of us carried 2 baskets. It could weigh around 15 kilos each. They even threatened that they will burn down the village if the discover a Ta'ang soldier." 
The tatmadaw resided in Pan Young 2 nights. Then they took 3 villagers to transport their supplies and wounded soldiers with motorbikes to Man Sat village.
Information Documentation and Research Department
Ta'ang Women Organization 
https://taangwomen.org/wp-content/uploads/2017/08/news.jpg
362
720
palaungw
https://taangwomen.org/wp-content/uploads/2018/05/logo-eng-2-1.png
palaungw
2017-10-20 09:44:08
2018-05-20 09:46:17
Myanmar Tatmadaw detain, torture 17 Pan Young villagers