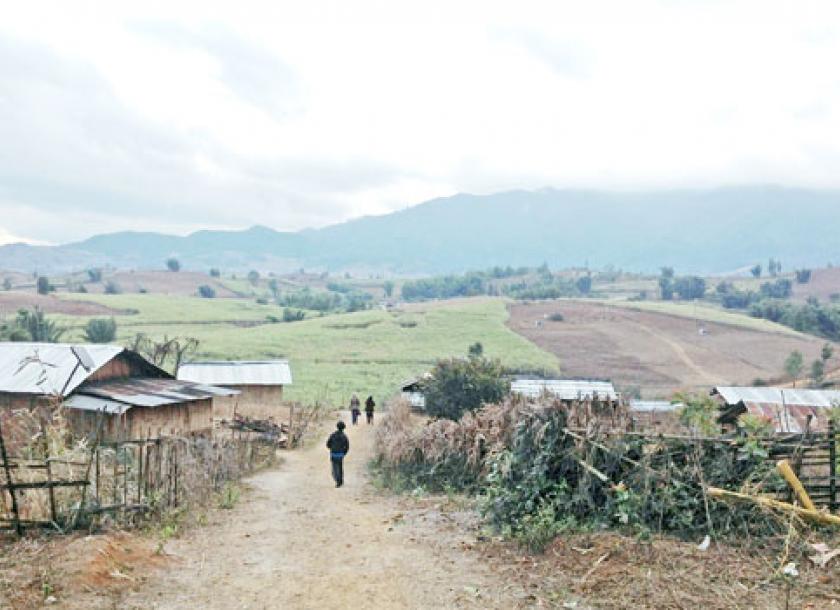 Myanmar Tatmadaw destroyed and looted villager's properties
On 21st December 2016, Myanmar Tatmdaw IB 33 destroyed and looted villager's properties in Pan Young village, Nar Or, Manton, Kyautme District, Northern Shan State.
Following the armed clashes between Myamar Tatmadaw IB 33 and Ta'ang National Liberation Army between Man Ei and Pan Young, and between Man Ei and Ma Ru, the Tatmadaw entered Pan Young and destroyed and looted villagers shops.
A villager said, "Armed clashes occurred around noon. At around 8 pm, they entered Naing Kyam Sar's shop and forced them to open. One soldier was pointing his gun to the wife of Naing Kyam Sar. The other soldiers entered the shop and took whatever they want."
The Tatmadaw again broke into Daw On Mar Kyi's shop on 22nd December 2017 and took their properties.
The villager continued, "Besides properties for sale, Myanmar soldiers also took other belonging of villager. It is worth of 1.4 million kyats."
During the clash between Tatmadaw and TNLA, as Tatmadaw was firing bombs from jet, bombs hit different places in the village, including a farm which was hit on its bound, a school which was hit by bombs fragments on the roof and windows, and U Aik Kone's house which was hit on the roof of Buddha house.
Information Documentation and Research Department
Ta'ang Women Organization 
https://taangwomen.org/wp-content/uploads/2017/10/mone-paing_thu-thu-aung.jpg
610
840
palaungw
https://taangwomen.org/wp-content/uploads/2018/05/logo-eng-2-1.png
palaungw
2017-10-20 09:46:30
2018-05-20 11:05:23
Myanmar Tatmadaw destroyed and looted villager's properties