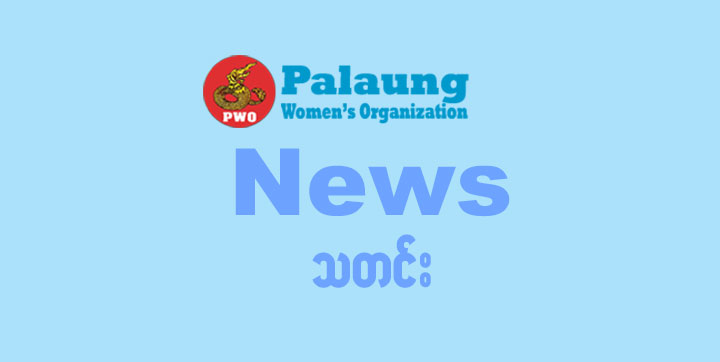 TNLA burned and destroyed drug from Pan Say troop
Serious fighting took place from 4-10am on April 8th, 2013 between the Pan Say people's militia, the Burmese military and the Ta'ang National Liberation Front (TNLA) in the Palaung region of the Northern Shan State.
The TNLA battalion (112) destroyed three opium cultivation sites in the Pan Say region in the Namkham Township, Northern Shan State. The TNLA destroyed eighteen buildings in three War-Yort militia camps, a heavy machine gun, five motorbikes and narcotics (1 kilo of heroin, 2 viss of opium, four thousand bottles of amphetamines). The TNLA took a speaker machine, two Chinese phones and 70 bullets (M-2), sixteen thousand kyat and 600 Yuan.
Reinforcements from Myanmar soldiers were injured and two People's Militia died. "There were two trucks that carried the injured soldiers to Pan Say encampment. There were five encampments left. We were going to attack five encampments in Pan Say, Pan Sai, Pan Mu, Pan Mouk and 12 Mile encampment" said one TNLA member.
The battle between the TNLA battalion 478 and the Infantry Battalion 502 was settled in Kyaukme that started at 7:30am on April 9th near Khoe Mone village in Mantong township. "Around 10 soldiers from the Myanmar militia were injured and they traveled by car through Kyelkao to Mantong" said a villager.
"Opium fields were destroyed, around 200 acres in Hoe Ton, LweKham,Kyelkao, Htarkyat, Narorgyi and Narorlay villages in August 2012. Burmese military troops fights against us when we destroy the opium. We face difficulty for our security. Burmese military troops the the People's Militia have heavy weapns and power in Pan Say region so we can not destroy them" said a TNLA member.
There is a lot of planting of opium in the Mantong areas of Hotong, Sailean, Lwalsaunh, Lwalkham,Mawhokyang, Kyelkao, Parnkhar, Lwakarn, Narrogyi, Narrolay, Khormorn, Manson and Mansatand in the Nampkham area of Pan Say, Maiwee, Manpu, Tarkaun, Leeshaw-Lwelwan, Tarpankon andShaukpankon.The colony area under Kaungkhar people's Millitia has the most planting in the Kautkhai Township.
Information Documentation and Research Department
Palaung Women's Organization
https://taangwomen.org/wp-content/uploads/2017/08/news.jpg
362
720
palaungw
https://taangwomen.org/wp-content/uploads/2018/05/logo-eng-2-1.png
palaungw
2013-04-20 10:07:24
2018-05-20 10:09:09
TNLA burned and destroyed drug from Pan Say troop