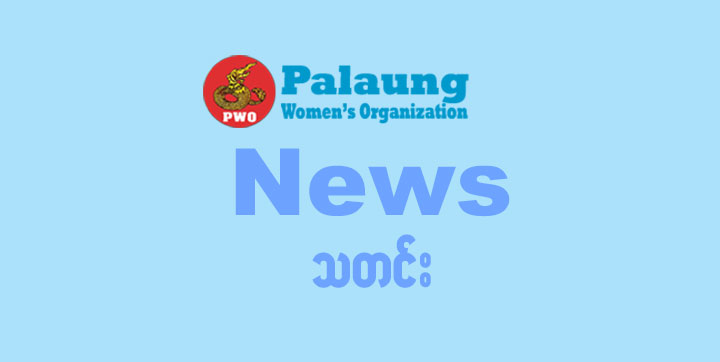 Myanmar Tatmadaw arrested a TNLA soldier in ordinary clothing
Myanmar Tatmadaw arrest Mai Ba Yin who is serving in TNLA on the road between Nampaka and Pa Den village in March 2017, and continued to detain him in Lashio prison until now. Mai Ba Yin live in Man Lan village, Namh Lin, Namhsan Township, Northern Shan State.
Mai Ba Yin was arrested when he was traveling to Namkham Hospital to have his teeth transplant. He was first taken to Namkham Custody and was then put in Lashio Prison.
His mother, Daw A Rain said, "my son was going to have his teeth transplanted in Namkham Hospital. Burmese soldiers arrested him as he passed Nampaka and arrived near Pha Den village. They first put him in Namkham custody. 4 days after he was arrested, he called me. He asked me to come and see him. That time I don't have enough money because it was farm-mowing season. I borrowed money from neighbor to go to meet him. They asked him if he is a Ta'ang soldier. He first denied. When they say they saw his picture online, he admitted that he is a soldier and he is running away. They put him in Namkham Custody for 3 months."
Mai Ba Yin is currently in Lashio Prison and he will be released after one more year. 
When Mai Ba Yin was arrested, as he was in ordinary cloth and the Burmese soldiers have no any evidence in the phone, Daw A Rain is dissatisfied.
Information Documentation and Research Department
Ta'ang Women Organization 
https://taangwomen.org/wp-content/uploads/2017/08/news.jpg
362
720
palaungw
https://taangwomen.org/wp-content/uploads/2018/05/logo-eng-2-1.png
palaungw
2017-10-17 09:29:17
2018-05-20 09:30:51
Myanmar Tatmadaw arrested a TNLA soldier in ordinary clothing