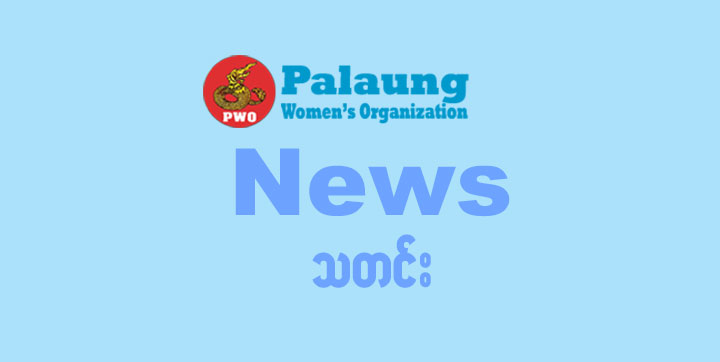 3 villagers injured due to fighting
Due to fighting between Myanmar Tatmadaw and Ta'ang National Liberation Army in Man Mauk village, Manton Township, Kyatume District, Northern Shan State, 3 villagers were severely injured. The injured villagers were taken to Manton Hospital but were then referred to Lashio Hospital.
Myanmar Tatmadaw troops who came from Moe Meik were firing arms aiming to TNLA who is in Man Mauk village. Then fighting broke out between them.
The injured villagers are 2 women and 1 dumb man.
Daw A Hein said, "Ta'ang soldiers came to my village and live above our house. We are having dinner inside our house. Suddenly we heard gunfire. Then we crouched down on the floor. A bullet just hit my hip and came out through my thigh. I still haven't had operation. The next day, Burmese soldiers take me to the monastery to put medicine."
Daw Yay Man said, "I just arrived back home from my farm. When I take off my bag, we heard gunfire. We go downstairs to hide. Then a big weapon just dropped in front of our house and exploded. The fragments hit my left hand. I don't know who fired the weapon. One day later, Burmese soldiers put medicine on my wounded hand."
The Tatmadaw paid 60000 Kyats and some rice to the injured women.
Myanmar Tatmadaw also force 3 villagers who are working in the farm, to be their porters before they enter the village.
Myanmar Tatmadaw also grabbed beer, rice, oil, salt and rice power sacks from local shops without permission. The net value of the taken properties is 1 million kyat.
Information Documentation and Research Department
Ta'ang Women Organization 
https://taangwomen.org/wp-content/uploads/2017/08/news.jpg
362
720
palaungw
https://taangwomen.org/wp-content/uploads/2018/05/logo-eng-2-1.png
palaungw
2017-10-17 09:31:08
2018-05-20 09:32:17
3 villagers injured due to fighting