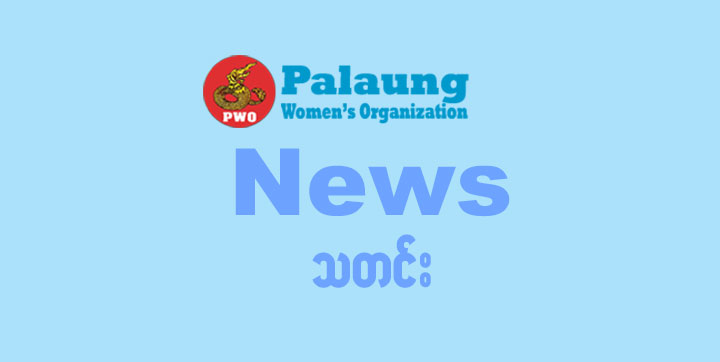 Myanmar Tatmadaw killed one Hu Man villagers and arrested 3
On January 22, 2017, Myanmar Tatmadaw arrested 4 villagers from Hu Man village, Namhsan, Kyautme District, Northern Shan State and killed one of them, and continued to arrest and torture the remaining 3.
Among the 3, one was released on January 23, while the other 2 villagers were detained until 10 days later.
Mai Tun Hlaing said, "We were hunting. When we reached nearby a farm, we saw Burmese soldiers. They asked me where Ta'ang soldiers are doing training, where they hide their guns, where they stay and where they could place landmine. They asked these questions. We said we don't know. Then they said we are lying and we are Palaung soldiers but wearing ordinary clothes and pretending to work in farm. And that we are placing explosive mine on their vehicle."
Although Myanmar Tatmadaw interrogated Mai Tun Hlaing in many ways, he responded that he is just an ordinary villager and that he does not know anything.  He was detained for one night but his brother Soe Aye was killed.
 "Whatever they question, I said I don't know. So they said this is not finished and I have to follow to stay with them. After they questioned me, my brother, Soe Aye was coming down to me. Before he reached me, soldiers saw him and shouted to him. He was afraid and tried to escape. Then one of the soldiers shot him. It hit his skull and come out through his eye. He just died there", Mai Tun Hlaing continued.
When Myanmar Tatmadaw took Mai Tun Hlaing to leave, they again encounter two villagers, Mai Kyam Aye and Mai Aike Shwe and arrest them. They were detained for 10 days.
Mai Tun Hlaing continued, "They asked Aik Shwe and Kyam Aye where the Palaung soldier stay, where they have their training, where they hide their guns and so on, just as they asked me. Then they accused them to be Palaung soldiers. They pointed their guns to threaten them. While questioning, they hit their faces using spade and their fist. They said they would bury them if they don't tell the truth. The said they will kill anyone whether he is a villager or a soldier."
The Tatmadaw took the three villagers to Kone Thar village for further investigation. One day later, Mai Tun Hlaing was released only after the village chief approved that he is the village note-taker. However, the remained two villagers were detained until February 1 although the village chief approved them to be civilian. 
Information Documentation and Research Department
Ta'ang Women Organization 
https://taangwomen.org/wp-content/uploads/2017/08/news.jpg
362
720
palaungw
https://taangwomen.org/wp-content/uploads/2018/05/logo-eng-2-1.png
palaungw
2017-10-17 09:32:32
2018-05-20 09:33:58
Myanmar Tatmadaw killed one Hu Man villagers and arrested 3