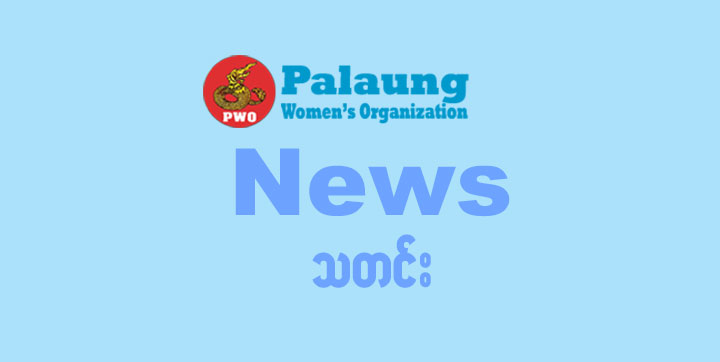 A local woman severely injured from landmine nearby Myanmar Military Camp
Am Aung Aye from Naung Kham, Mone Ya, Kutkai Township, severely injured from a landmine explosion in her farm nearby Mone Ya based Myanmar Military camp at 12 am of 21st May 2017. Am Aung Aye was actually mowing in the farm when the explosion occurred. She has been having treatment in Lashio Hospital for 20 days.  
Am said, "I finished my 6-month midwife training and came back home. It's been 1 month that I came back home. I didn't want to waste my time staying home so I went to the farm to mow. As I kept mowing, I realized that I need to mow around a tree stump closely to Tatmadaw camp. It was 12 am but I kept mowing. Then I collapsed together with an explosion. The soldiers from the camp didn't come to help me although they heard the explosion. I scrawled up to the camp and screamed asking their help. Then soldiers came to help me and they send me to Mone Hom clinic. They couldn't handle me so they transferred to Kutkai Hospital. They again put medicine and send me to Lashio Hospital. The Charity Organization drove me to Lashio Hospital. Just this two days, I can sit."
 The explosion hit Am's hands, forehead, left eye, stomach and thigh. Am's left fingers' joints were damaged and her right finger was cut. The forehead was also severely injured. Although her right eye was operated, she has lost her sight. Her stomach and thigh were also operated.
 Am and her brother, Yai Ni, said that there is no any armed conflict and other military movements during the period of 2 years they work in the farm. Yai Ni also said that it is hard to predict who is behind the landmine.
 Yai Ni also expressed his concern for his sister's future. He said, "Can she still inject people? How can she work for the rest of her life with one hand?" Yai Ni wants the responsible people to watch over her sister and he wants them to pay for the medical fee that they have used in the hospital. According to Yai Ni, although the hospital treats for free, they have to buy all needed medicine. Only the operation is for free.
Information Documentation and Research Department
Ta'ang Women Organization 
https://taangwomen.org/wp-content/uploads/2017/08/news.jpg
362
720
palaungw
https://taangwomen.org/wp-content/uploads/2018/05/logo-eng-2-1.png
palaungw
2017-10-20 09:39:33
2018-05-20 09:40:55
A local woman severely injured from landmine nearby Myanmar Military Camp