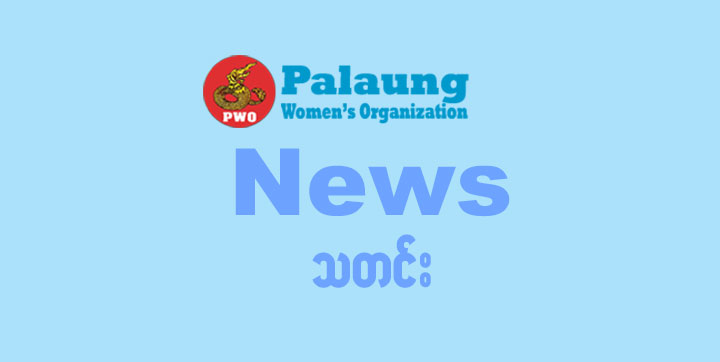 Myanmar Tatmadaw took 6 villagers for porters, one killed
On June 25, 2017, Myanmar Tatmadaw's LIB 504 and LIB 506 took 6 villagers from Loi Pyat, Namh Twe, Namhsan Township with their 6 motorbikes for porters. As fighting broke out between the Tatmadaw and Ta'ang National Liberation Army halfway, porters escaped and one of them was shot death.
The villagers taken as porters are Mai Aik Than, Mai Aik Oo, U Kham Laing, Ko San Mya, Mai Aik Yu and U Aung Myat. Among them, Mai Aung, 26-year-old  (parents: U Aik Ha & Daw Aye Mat) was killed.
A villager said, "Soldiers asked porters from the village chief. 6 men and 6 motorbikes went with them. They bumped into Ta'ang troops on the way and they started fighting. Then the villagers escaped. Although 5 men could escape, Aung Than was just shot on his motorbike."
Loi Pyat villagers and Myo Thit villagers interred the dead body of Aung Than on the 26th of June. The 5 men had just arrived at the village in the morning of the 26th of June.
Following the incident, Kun Khar led Myanmar Tatamdaw entered the village. The Villagers are concerned that the Khun Khar troops will harm them.
The whole village has been frightened because such incident has never happened before.
Information Documentation and Research Department
Ta'ang Women Organization 
https://taangwomen.org/wp-content/uploads/2017/08/news.jpg
362
720
palaungw
https://taangwomen.org/wp-content/uploads/2018/05/logo-eng-2-1.png
palaungw
2017-10-20 09:37:04
2018-05-20 09:38:05
Myanmar Tatmadaw took 6 villagers for porters, one killed